What do you need to know about SRT Red Line ?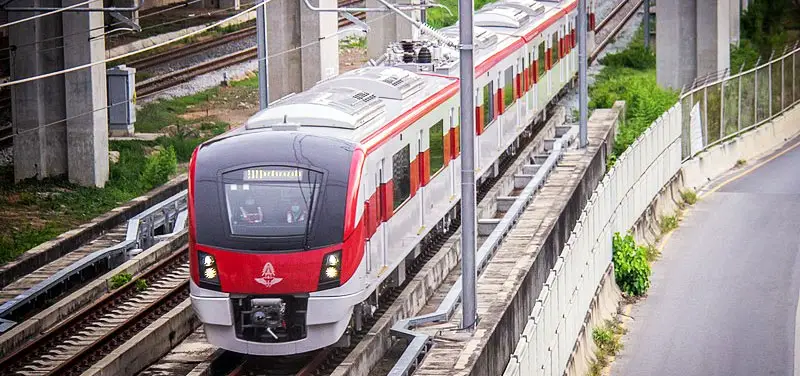 The red line is operated by SRT (State Railway of Thailand). Entry into service in late 2021, it links Bang Sue and its large railway station Krung Thep Aphiwat Station to Rangsit via Don Muang on side and to Taling Chan on the other side. Here is it main interest for tourists: the line finally makes Don Muang Bangkok airport accessible by metro. For now, you have to combine the MRT (Bang Sue or Chatuchak station) and this Red Line to get there from downtown Bangkok. The line will be extended and once over, the SRT Red line will run from the Rangsit campus of Thammasat University in Pathum Thani province to Maha Chai in Samut Sakhon for a total of 87 km.
Red Line trains run from 5:30 a.m. to midnight.
Train frequency varies by time of day. During peak hours, from 7:00 a.m. to 9:30 a.m. and from 5:00 p.m. to 7:30 p.m., there is a train every 12 minutes. The rest of the time, there is one every 20 or 30 minutes.
Once again, this line has it own system and operator and use its own tokens as tickets. However, it seems that you can use your credit card on the gantries (I have not tested).