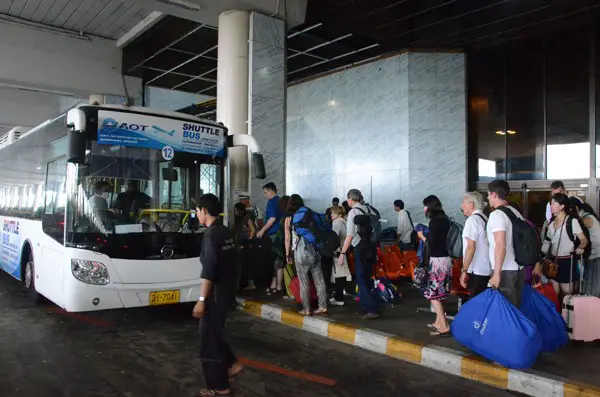 At Suvarnabhumi Airport, free buses to Don Muang are at Passaengers Terminal on the 2nd Floor, Gate 3.                     
At Don Muang Airport, free shuttle buses to Suvarnabhumi are located on door 5 at Terminal 1 or door 12 at Terminal 2 (follow signs for ''shuttle bus'')
The shuttle bus from Don Muang Airport drops passengers at Suvarnabhumi Passenger Terminal at 4th Floor, Gate 5.
Count 1 hour 30 minutes to reach the other airport. It is often less but the journey time depends on traffic.