I spent the night of December 24th to 25th at the "Miracle Christmas" in Chanthaburi in eastern Thailand. It is the largest Christmas festival in a buddhist country that has few of them. Here are some pictures of the event…
CHRISTMAS CAROLS
If the festival begins each year on December 21st, it is obviously on the evening of the 24th that it is most interesting and big. The epicenter of the festivities is Chanthaburi Cathedral , the largest one in Thailand.
On the program: Christmas carols by children first then adults, interspersed with the famous 3D mapping on the facade of the church, a sound and light show which is played several times each evening.
We start with the children (almost only girls, there was only one boy;)) dressed as Santa's elfes.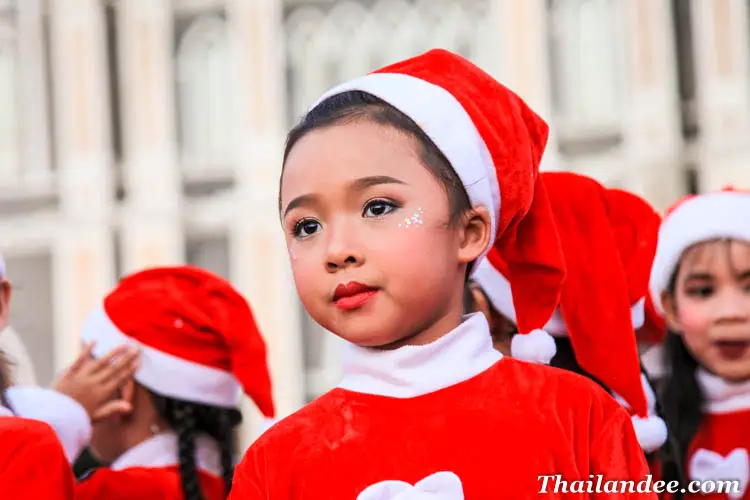 FOOD, RAFFLE AND ILLUMINATIONS
To the right of the cathedral, you have a night market with many food and drink stalls, and light tunnels. There was also a big raffle. I won… a nail clipper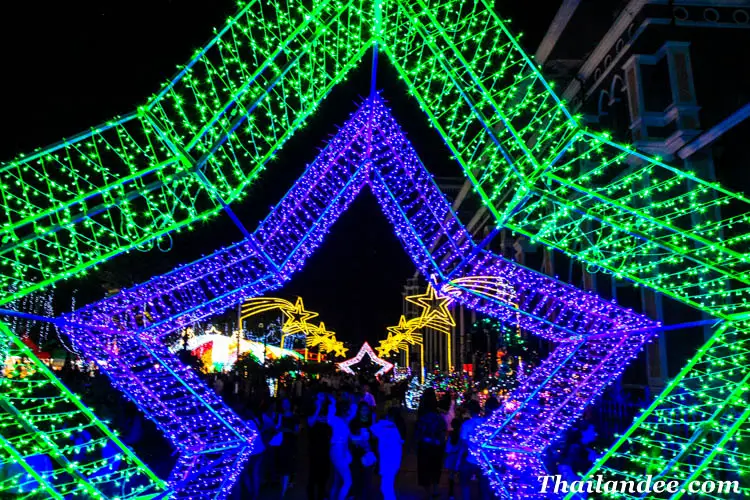 The street along the river on the bank opposite of the cathedral becomes a walking street and also hosts many stalls to eat.
SOUND AND LIGHT SHOW
Throughout the evening, the facade of the cathedral is nicely lit but it is during the "3D mapping show" that it is most beautiful.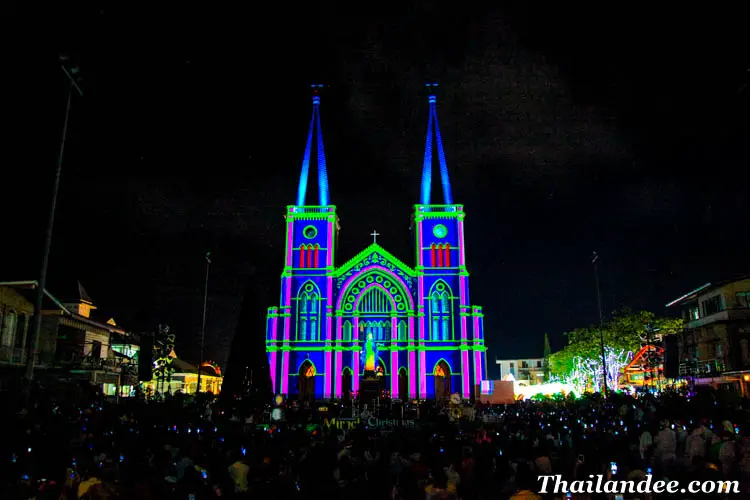 The show is given several times a night. THere also is, as for the release of a hollywood movie, a teaser of a few minutes.
The show lasts 15 minutes and tells the story of the birth of Jesus from the Annunciation to the visit of the Magi.
On December 24th, there are 4 representations of the 3 mapping show on the facade Chanthaburi cathedral. The last one ends with a countdown to midnight followed by a fireworks (it's the only evening of the event having a fireworks display).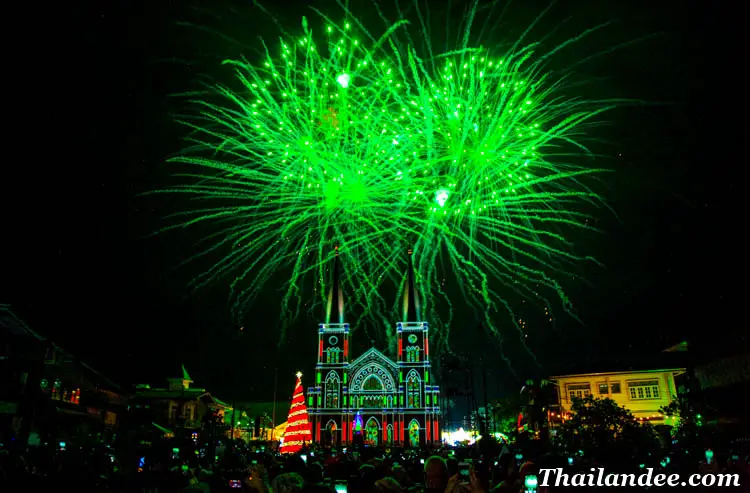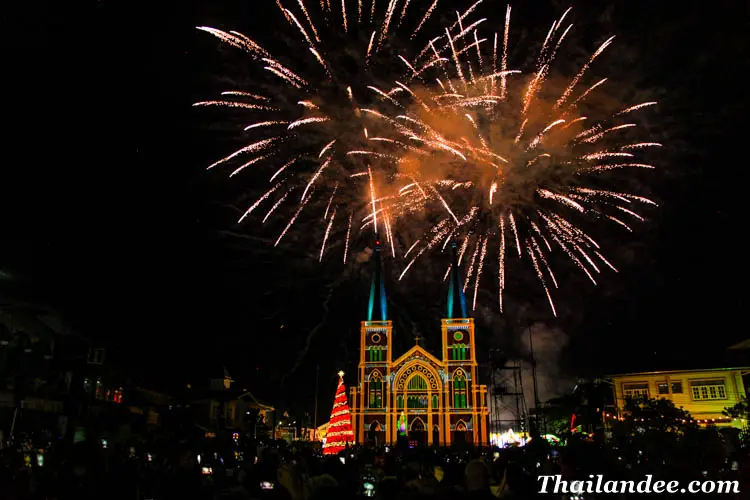 I will try to publish a video of the complete show on my Youtube channel hoping that it will not be muted like the short extract that I published on Facebook.
VISIT CHANTHABURI
Chanthaburi is an interesting province and a stopover that I recommend on the road to the islands of Koh Chang, Koh Kood or Koh Mak. You will find on the website a list of suggestions of places to see in Chanthaburi .
Next edition of Miracle Christmas Chanthaburi will be held 21-24 December 2020 and do not forget to consult the " Events in Thailand " section for the dates of upcoming festivals.