The best trending video 2017 is… Thai !
When the end of the year comes, comes also many ranking lists and among them the list of the most trending videos on Youtube this year. And the winner is a thai video of an oyster singing a nice song… yes, yes !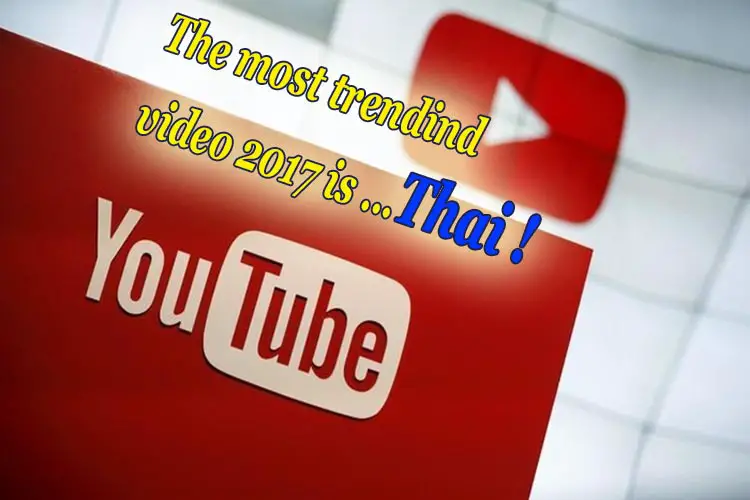 The singing oyster at the top of the 2017 videos
Well, I may have omitted a slight detail… it's not a real oyster but a singer disguised as an oyster who participated in the Thai TV show "The Mask Singer". The video of its performance released by the production on Youtube comes in first position of the most viewed Youtube videos in 2017.
And the video was only published in June. Since then, it has been viewed more than 200 million times !
And it will continue to rise since this first place makes for people, like me to watch it or watch it again.
The Mask Singer, a big hit on Thai TV
The principle of the show is quite simple: some masked celebrities sing, actually they are more than masked, they are completly disguised from head to toe and perform in front of a jury and an audience. People votes for them and one by one they are eliminated. Their identity is only revealed when they lose.
In the video in question, It was Pandavaram Prasarnmitr, singer of the Thai rock band "Cocktails" disguised as an oyster, who sings "Until we will become dust" translated into Thai and that has ignited the public.
Rest of the ranking for top Youtube videos 2017
Here is the top 10 full Youtube 2017 videos: